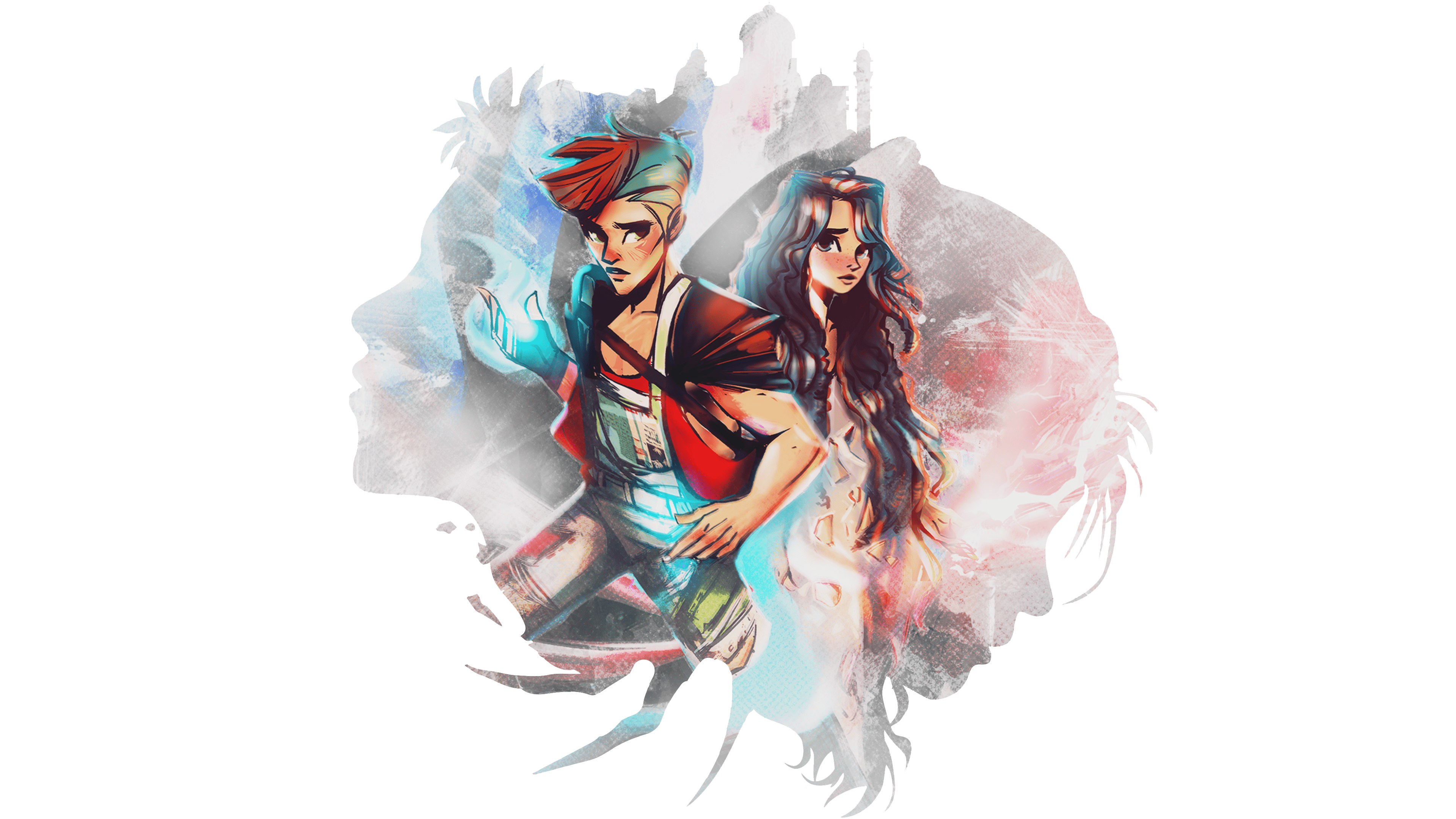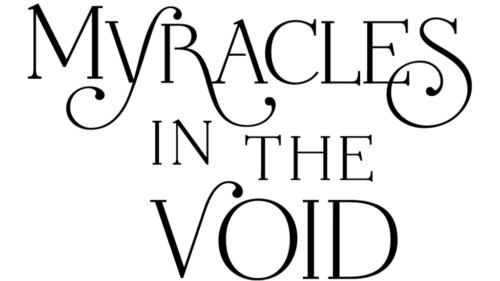 There once were two children,
"An exceptional, must-read adventure written by an exciting new voice in fantasy."
– Kirkus Reviews (Starred Review)
Within every heart lies the power to bond or break.
On an isolated port of floating garbage called Hop, Gaiel Izz and his sister, Lynd, never imagined they'd be able to change anything…
Not their nasty neighbors, not their hungry bellies, and especially not their missing father.
That will change when they discover the power of myracles — magic that either creates or destroys. 
As the brother and sister set across Esa to bring their family back together, this power will either unite them or shatter their entire world to pieces.
It will all come down to what truly lies within their hearts…
Create or destroy?



Reviews For Myracles in the Void
"…Literally packed with nonstop action and adventure on every page, the two siblings' very different journeys culminate in a jaw-dropping, apocalyptic climax with the very existence of the planet hanging in the balance. While the storyline is impressively intricate—and original—it's the author's brilliant worldbuilding and his ability to create a cast of deeply developed and emotionally connected characters that make this such an applaudable tale. Lastly, the novel's overarching theme is profoundly moving: 'We define ourselves.'" 
"Honestly, I could go on for days about this wonderful book! The themes of friendship, communication, mental health, family, and unity were so strong throughout the book. I personally think many people can write fantasy novels, but few authors have the talent and skill to integrate messages that we can all grow from into a beautiful story. Myracles in the Void is one of those rare books that pulls it off flawlessly!"
"This book was so amazing! I actually can't believe how much I enjoyed it. It started off a bit slow at first and the language took some getting used to, but I ended up loving it. I hope there are more books in this series. It was so well written, and I loved the plot twist towards the end, as well as all of the characters. They were really relatable and just genuinely cool to get to know. The world sucked me in right from the get-go and I think the story's ending really opens the door wide to more from this particular world. Thank you for the opportunity to get to know these characters and immerse myself in this beautiful story."
"…What a wonderful book! The story was so unique that I couldn't put it down, I just wanted to know more and more about this world. The characters and so well developed. I truly appreciate the opportunity from NetGalley and the author to be able to read this book that I could see being a classic book in years to come."
"I adore the world-building that has been done in this story with a carefully considered and applied system of magic that is quickly established then explored as the story is told. Wes Dyson wisely avoids getting bogged down in the mechanical details of how Myracles work and instead uses it to amplify the characteristics of the people who use it to create a masterful character study of a brother and a sister who each is being forced to deal with grief in their own particular ways. The characters of Lynd and Gai are expertly realized. Their journey together throughout Myracles in the Void results in the layers of their characters being beautifully and slowly peeled back in a style reminiscent of some of the most memorable coming of age stories until we're left with the core of their fully realized and deep characters. It's a feeling that will stay with readers long after the final page."
"…From the very start, it's apparent that Dyson is a skilled writer and an excellent world builder. Developing a world with memorable characters can be a challenge with so many novels in the fantasy and adventure genre. However, Myracles in the Void has found a way to set itself apart from others in the genre and give readers an exciting and fresh new world to discover…"
"…The characters of Myracles in the Void are well developed and powerfully portrayed. Each one like Lynd, Gai, Kabbage, or Mac, is brilliantly done and is instrumental to the story. The tale also introduces you to a giant sea turtle named Emilie that helps the siblings escape from Hop.

An energetic, innovative, and perceptive leap into the magical realm of Dyson's imagination that sparkles with the most potent elements of fairytale, myth, and invented fantasy. Myracles in the Void is a fresh new fantasy/adventure world to explore."
Characters, Locations & More…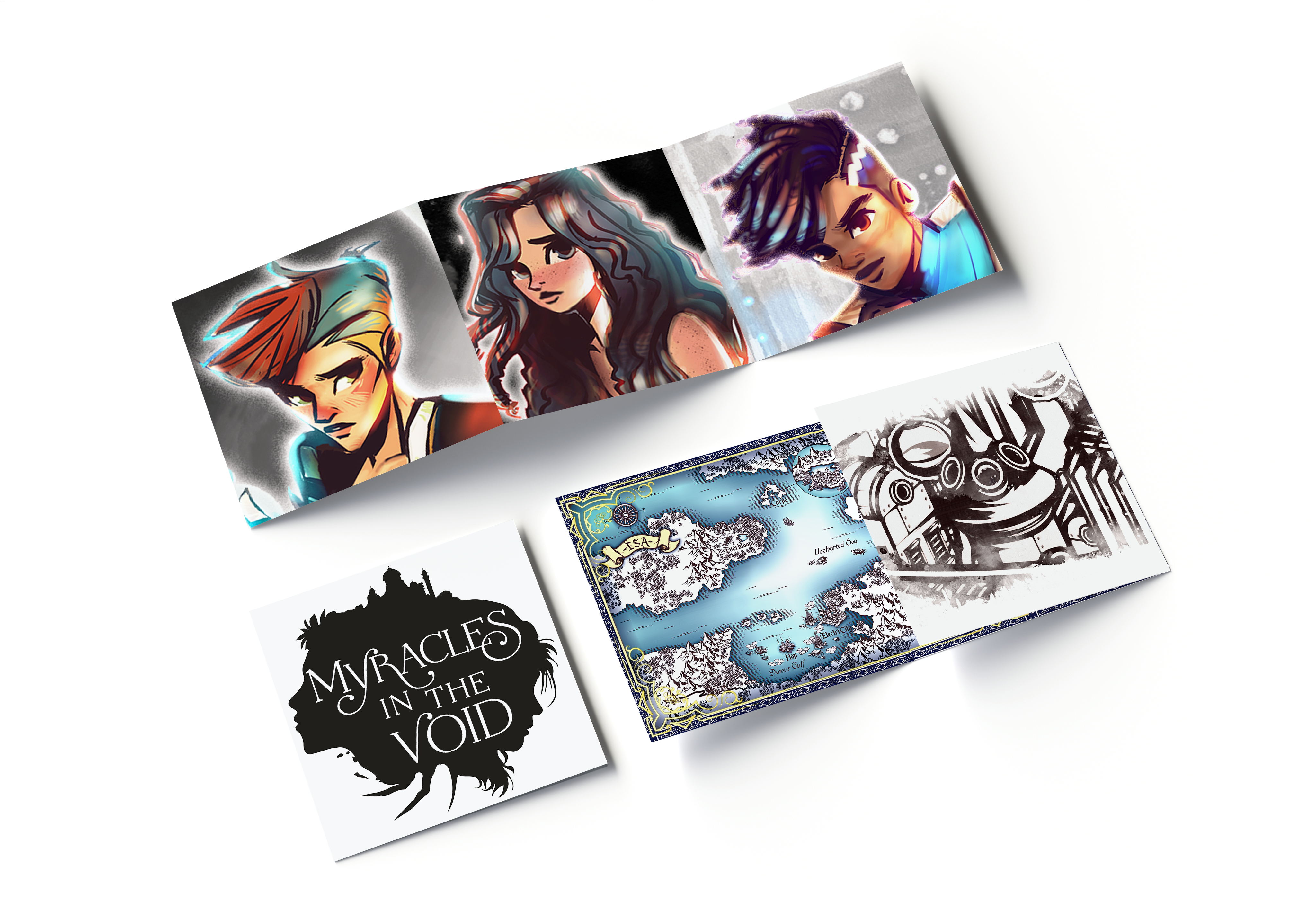 Pre-Order Available!
Kindle, Kobo, Nook – download Myracles in the Void and be transported into a world were anything is possible.
Advance Review Copies
ARC Phase has ended 🙁
Pre-Orders Available soon! 😀